When ADHD meds stop, symptoms return.  This is not hard to understand.  But here's the tricky part: You might not notice symptoms return when you stop taking ADHD medication.
The very idea is unsettling — for people with ADHD and their loved ones. But it's more common than most people realize. And, it's critically important to understand. This guest essay  illustrates.
A friend named Katy wrote to me last week, marveling at the difference in a co-worker's job performance on and off medication. Trouble is, the co-worker didn't seem to notice mounting problems, even as she teetered on the brink of unemployment.
By contrast, the evidence was stark to Katy, who has late-diagnosis ADHD  and several family members with ADHD. She shares her observations below. After, I share a few thoughts on the larger topic:  ADHD and the ability to self-observe.
Now, to the story that prompted this post, from Katy, who has for years managed a busy legal office.
Katy Discovers Evidence of Unraveling
Last week, I found myself sifting through three years' worth of notes, left by a recently fired co-worker at my office. What I found was both fascinating and disturbing.
This person lost a good job—one that she said she liked—due to mistakes that rose to a potentially very serious level. These mistakes could have caused significant problems for both the office and the client if other employees (including myself) had not caught and corrected the errors.
This person has an ADHD diagnosis. So do I. We work in the legal field. You simply can't make mistakes in law. Obviously, human beings make mistakes. But you have to be as perfect as it is possible to be, even when you work as a support person in the office. You are paid to manage details — lots and lots of details. It's detail management to a degree that I never would have imagined existed, prior to my first job in a law office.
Details Details Details
It's easy to assume that a law office would be a bad place for a someone with ADHD to work. I mean, we simply can't handle details, right?
For me, this issue all comes back to level of interest: We ADHDers are always at our best when we are engaged. And we aren't all the same person—we all have different interests. Me, I find law really interesting, I find the work surrounding it interesting, the stories behind the work interesting, and, yes, I think that the drama of it all keeps me engaged.
I've found ways to succeed in this environment:
Using checklists, I check, double-check, and triple-check things all week long, just to make sure I haven't missed something.

Systematically poke through my files, scanning the names in the filing cabinet just to be sure everything is in order.

Clear my desk at the end of the day, every single day, to make sure that there is nothing sitting there that lacks a plan or a purpose.

Take meticulous notes. This is for the benefit of others who may work on the file. But it also acts for me as "breadcrumbs" to orient myself to the current moment when I come back to the file. I leave absolutely nothing to memory.
But enough about that.
At the time, this co-worker's previously discovered series of mistakes were in the process of being addressed at various levels.  The current situation culminated, however, when this coworker went on vacation for a couple of days.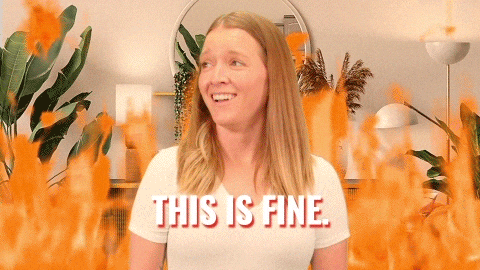 "Everything is Fine"—But It Wasn't
While she was gone, a phone call came in that alerted the rest of us to an item that needed immediate attention. The coworker had told us that "everything was fine" in the files that she was managing.  We didn't need to check on anything, she said. She would take care of anything relevant when she returned. That couldn't have been further from the truth.


[advertising; not endorsement] [advertising; not endorsement]


As it happens, I needed to find another item relevant to another one of her cases. It did indeed require attention before her return.  While looking, I happened to stumble upon something else that was basically on fire. It would have blown up if I hadn't seen it. Consequently, I had no ethical choice but to alert the boss. The situation had to be addressed. The other office staff and I did what needed to be done. The person was fired.
But wait, there is another layer to this story. I had actually trained this person to replace me, a handful of years ago, when I left to pursue another opportunity. She was new to the profession. By the time I left, though, she was enthusiastically learning the work and had a good grasp of the basics. I felt that she would grow in the position and that she was capable of succeeding. I'd created checklists and samples for her to reference in my absence. That way, she would have a road map when a new situation arose.
Now She's "Stuck"—Looking for New Job
Late last year, my co-worker and I had the opportunity to reconnect. I had returned to working in the office during a break in my regular work schedule. The boss had brought me in to organize the office and address the backlog of administrative work.
I found my co-worker seeming stuck and ready for something new. She'd already expressed to the boss her interest in leaving. In fact, he gave his blessing for her to seek another position elsewhere.  It seemed a good decision for all concerned, because the level of her work was not where it needed to be.
She lamented that she was nervous about working elsewhere.  Her job search was slow and sporadic.  It was hard to tell: Was the issue was one poor confidence, lack of ability, or lack of motivation—or maybe all three?
But at one point she did say to me, "I haven't taken my ADHD meds in like a year and a half. Maybe I should start taking them again."
This Paralegal Turns Archaeologist
After her firing, I discovered just how far everything had slipped from when we'd last worked together, and in a sort of eerie way.
Paralegal turned archaeologist, I cleaned out her office—solving puzzles, connecting dots, and, yes, going through all of her notes. You can't really ever throw anything away in a law office. You might need it later (great environment for the OCD-inclined!). I needed to review these several years' worth of notes that she'd left behind, determine what was there, what should be kept, and what could be tossed.
It was just like digging through layers of dirt—you know, except for the actual dirt part. Her notes, in particular, had been shoved in a drawer, stuffed in chronologically with the most recent on top.
Partially consumed legal pads, used pages still flipped backward over the top. Names and partial names. Phrases and words. No indication of action taken on anything written.
Cross-referencing any of it to the files was pointless;  little data in her notes anchored them to the files. These legal-pad notes were mostly useless. No dates. No times. Pages and pages and pages of nothing.
Clear Pattern: Gradual Return to ADHD Symptoms
I continued leafing through them all, moving backward in time. Then I noticed something that maybe shouldn't have been such a surprise. At about 18 months from the top of the pile, the notes became slightly more detailed. Slightly more useful. More dates. More times. More information. This is right around when she was still taking stimulant medication.
A few months farther back in the pile, at about the 26-month mark, it seemed a completely different person had written the notes. No joke. At that layer, notes became informational, conversational. Rhey included action items, conscientiously noted dates, times, and phone numbers.
By 36 months back,  not only were the notes excellent but they also included stacks of used checklists. I had created these checklists,  to help her structure her day once I was gone. She had used them for quite a while, checking things off, adding things in the margins, in addition to the pages and pages of handwritten notes.
By the time I dug to the bottom of the pile, I realize I'd watched someone's mind fall apart in reverse.
ADHD Meds Stop; Habits Fall Apart
I remembered something else that she'd said at one point after I'd returned to the office: "You know, it's interesting, right after I stopped taking my meds, I still had some really good habits, like the meds had helped me learn new habits and they stuck around for a little while."
I couldn't help but wonder if this had initially given her the impression that she could function adequately without medication. And then, lulled into a false feeling of security and lacking the motivation to follow up, she just never started taking her meds again. Habits fell apart. The job slipped beyond her ability to cope.
By the time I reappeared a handful of years later, she was making mistakes that were very apparent. I filled gaps when I could. Ultimately, she had to be allowed to fail on her own terms. I'd actually encouraged her to start taking meds again. The motivation to follow through, however, just wasn't there.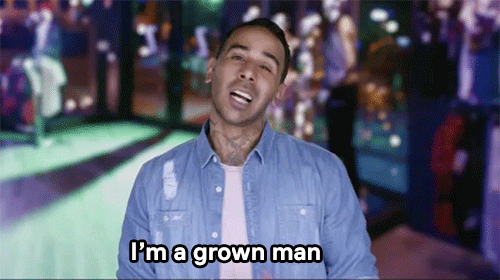 Gina Adds: Adults Can Fend for Themselves?
I'll close this post with a few observations, honed over 20 years of directly helping thousands of adults with ADHD and their loved ones navigate ADHD treatment.
Here is a huge and pervasive problem: leaving adults with ADHD to go it alone in selecting, titrating, and monitoring medication. Repercussions tend to be particularly relevant to Adderall. Loved ones might see negative personality changes. But the adult with ADHD sees only "Focus! At Last!" — and refuses to let anyone interfere.  I wrote about this phenomenon in my most popular post: The Tragic Truth of Prescription Adderall — Or Madderall
Prescribers Often Disregard Clinical Evidence
Far too often, despite clinical evidence to the contrary, adults with ADHD and their prescribers leave loved ones out of the loop. That's right, the people most likely to:
Notice behavior changes large and small

Care about the adult with ADHD

Be left guessing when medication is in effect and when it's discontinued entirely, perhaps walking on eggshells the entire time

Be most negatively affected by a loved one's poorly managed ADHD
Unbelievably, some who claim ADHD expertise admonish the partners or other loved ones against  mentioning anything about medication.  For example, they dare not ask  "Are you taking medication?" or "Have you run out of medication?" 
Here's the reasonable-sounding presumption:  Adults can look after themselves. Absolutely, the medication situation requires humility and respect. But this assumption — that adults can always guide their own medication process — can horribly sabotage progress.  This risk skyrockets when prescribers fail to follow a methodical protocol in selecting and titrating medications.  (In my experience, this is most of the time.)
Partners in Life, Partners in ADHD Management
We can  avert these pitfalls when prescribers involve both partners in learning about medications and tracking treatment targets over time. This is not infantilizing the ADHD Partner. This simply acknowledges a core fact: Partners in life do best when they are also partners in ADHD-friendly cooperative strategies. It's called teamwork.
For  solo adults with ADHD seeking support as they optimize medication, they can recruit a family member or good friend to help provide objective feedback. When a prescriber doesn't know how to do this—or is reluctant—I recommend doing it yourself. 
I walk individuals and couples through it in my training on medication and sleep:  Solving Your Adult ADHD Puzzle: Physical Strategies
How about you? What do you notice when your medication wears off—or when you run out for days or weeks? 
Have you ever stopped medication for a while and noticed similar changes?
I welcome your opinions and comments.