Ever get the feeling that something's missing in your or your loved one's ADHD medical care? It's like there's a piece of the puzzle that's just not fitting right. Maybe several pieces, some of them jammed in obviously ill-fitting ways. I'm here to help!
Maybe you've noticed a less-than-hoped-for response to medication and ongoing struggles with sleep.  If you're like many other ADHD-challenged individuals and couples, you've resigned yourself to the status quo. You might even assume it's as good as it gets. What about that optimism you had at first—has it gone by the wayside? Are you just soldiering on?   Let's start putting those pieces into place.
It's not that you don't deserve better of your approach to ADHD treatment. It's not that you're asking for too much.  Rather, you're probably not aware of how much better things might be—and how to get there. Despite their best efforts, your healthcare providers might not be aware, either. In fact, the odds are quite strong. Do your prescribers and other healthcare specialists recognize their knowledge gaps when it comes to ADHD?  Odds are low.
Please let me make one thing very clear: You aren't an abstract concept to me. You're a flesh-and-blood individual with your best life to live. I took up this mission, in the late 1990s, for one reason only: I saw the shocking disparity between the kind of care adults with ADHD should be getting—and what most actually get.  That's true for the psychological and the physical aspects. With this post—and my latest training—I address the physical, as you've never seen it before.
I'd kept at this mission for so long because I've seen the difference that solid treatment can bring—renewed optimism, restored relationships, and revitalized health and well-being. Unfortunately, I've also witnessed the results of poor treatment far too many times. It breaks my heart and, quite honestly, infuriates me.
You Deserve the Best Guidance Possible
For 25 years, it's been my driving mission:  Raising the bar on treatment standards, helping people to stop settling for sloppy seconds. Through my books, blog posts, and online training, I bring to you research-backed, actionable strategies that can help you feel and function better—as an individual and as a couple. All in practical, relatable language.
My online training is the culmination of my life's work, synthesizing and detailing the best of ADHD science and practical strategies.
I call it Solving Your Adult ADHD Puzzle.  That's because it's your puzzle. Not a clone's. Not a stereotype's. People with ADHD are individuals grappling with a highly variable syndrome—with all the rest of personality and background to consider. The same is true for their partners and other loved ones.  Yes, there is a range of predictable, relatable issues, but cookie-cutter assumptions and answers just don't cut it.
Let's Get Physical — In Four Key Areas
The latest training focuses entirely on "Physical Strategies": optimizing medication, sleep, exercise, and nutrition.
Does it still need mentioning?  At its core, ADHD is a physical issue, not a behavioral one.  That's why:
The single-most powerful tool in the ADHD toolbox is medication (along with education, of course).
Addressing ADHD-related sleep disorders can boost brain function almost as much as medication—and certainly medication works better when it's not coming up against sleep deficits.
Getting a nutritious diet and regular exercise supports your body (including your brain) to function at its best—but ADHD-informed approaches make this more easily do-able.
Adding to the importance:  Increasingly, the science tells us that poorly managed ADHD can affect physiology in countless ways beyond distractibility, hyperactivity, and the like.  Moreover, evidence-based ADHD physical strategies often help these conditions, too. These include:
Sleep apnea, Restless Legs Syndrome, and other sleep disorders
Eating and exercise patterns
Coordination and gait
Hearing, Seeing, Feeling…all the senses
Gastric motility (how fast food moves through the digestive system)
Cardiovascular and respiratory functions
Addictions of all types
Most people involved with ADHD don't know these details—but should.   That includes psychiatrists and other prescribers. But it also includes medical specialists in sleep, diabetes, obesity, addictions, and other physical challenges more highly associated with ADHD. It definitely includes the field of Alzheimer's.
If your approach to medication is iffy and your sleep worse, it only makes sense: You're going to have a hard time building lasting progress on that shaky foundation.  In addition to being robbed of quality of life, you might lose quantity of life, too.
If you're ready to check out the details now  (and see free preview videos), click here:  Solving Your Adult ADHD Puzzle — Physical Strategies.
If you'd like to know why I created this training, read on.
The Gap Between What Works—And What We Get
Here's a little secret about healthcare that might surprise you: It takes about 20 years for the latest medical evidence to reach your average care provider. Yep, you read that correctly: 20 years. That means current care isn't always up-to-date with the most effective treatments. To put it mildly.
It's a frustrating reality that I discovered years ago when my scientist-husband, who was working at Stanford Medical School at the time, shared it with me. Unfortunately, the same holds glaringly true for ADHD treatment. In fact, I'd peg the lag as closer to 50 years! (With so many physicians saying they don't "believe" in ADHD, you know I'm not kidding. Who would expect competent treatment from someone holding their nose as they write the prescription? I mean, seriously.)
We can find many reasons for the clinical lag. True, some physicians manage to out-pace it. Kudos to them! But let's face it: It's a numbers game.
As if the lag weren't challenging enough, skyrocketing Adult ADHD diagnoses has exacerbated the situation. It's fantastic that so many people are finally making sense of their lives. Yet, it also means millions more scrambling for a piece of a tiny pie of expertise. Moreover, many of the early adopters—seasoned physicians who started treating Adult ADHD 30-40 years ago—have retired, leaving a gap in expertise.
In many ways, we truly are on our own. That's where I step in to bridge the gap.
ADHD Specialist? Trust But Verify
Let's add one more piece to this puzzle: Anyone can claim ADHD as a specialty. Anyone.  If you want to be a smart mental healthcare consumer, wouldn't you want to at least be familiar with the whys and wherefores of evidence-based ADHD treatment? Seems wise to me.
Even knowledgeable care providers, however, can't always keep up with the rapidly shifting medication landscape.  With the ongoing issues with Concerta generics (reported upon here since 2014), many readers learned they could not depend on their prescriber to help them navigate their way to the medications they need.  Physicians wrote to me with thanks for guiding them through the constantly changing morass.
I'm walking a tricky tightrope here. My goal is not casting doubt about your care provider or worse, scaring you off from treatment altogether! My goal is empowering you with first-rate guidance and support. That way,  you can knowledgeably work with your care provider to achieve best results.
Getting better results from treatment is easier than you might think. It's not rocket science. It's not even neuroscience—at least in a sense. It's simple education and a step-by-step method! All laid out in what I'm told by current course participants is an engaging manner. I will support you the entire way. If you opt for the group Q&A sessions, you can trade notes with other adults with ADHD and their loved ones.

Can You Wait 50 Years For Better Care?
Many adults with late-diagnosis ADHD and their loved ones don't believe that true change is possible. They've tried this and that over the decades. Nothing lasted beyond a few weeks.  They put all their trust in a random prescriber or therapist. Unfortunately, that means their expectations are now very low.
I've spent a lot of time with the local Adult ADHD group convincing folks not to settle for lackluster treatment. I remind them they are the customer, not a beggar.  I've spent even more time convincing their partners to get engaged in treatment, that it works best as a team. On all levels.
My first book detailed medication protocols so you could better self-advocate.  That's because prescribing was a problem then,  2008. At that time there were only a handful of medications for ADHD. Now the offerings are dizzying! Moreover, we also find questionable claims about certain medications for ADHD proliferating online—including at sites we believe serve consumers, not advertisers.
You might have found my blog when you were seeking clarity on the Concerta generics. I provided that clarity—and pointed readers to possible strategies and potential alternatives.  Soon I'll post on Vyvanse going off-patent in August 2023 and what might happen with those generics.  If you don't know your options—especially from the limitations placed by your insurance or government health service—how can you have faith in your or your prescriber's choices and rationales?
I hope to retire soon. But I could not do that in good conscience without sharing with you all that I've learned the hard way. This cross-disciplinary training represents decades of accumulating knowledge and years of creating the courses.  I know it can elevate your life as it has for others — for the long haul.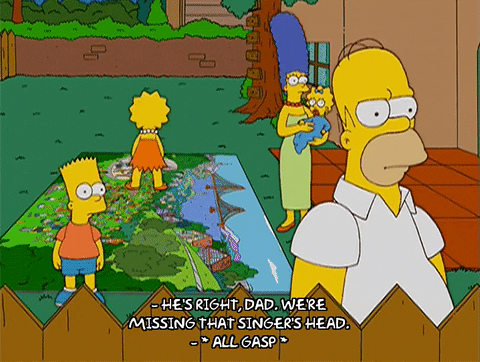 To check out the details (and see free preview videos), click here:
—Gina Pera