ADHD diagnosis rates have increased in the UK, but ADHD is still "underdiagnosed." That's according to the Royal Pharmaceutical Society.
Recent hard data on ADHD diagnosis and prescribing  in the United Kingdom paints a clear picture: Progress.  That picture counters the hysteria erupting in response to the rise in ADHD diagnosis and stimulant prescriptions. Below, I share a link to the article in the journal of the Royal Pharmaceutical Society, excerpting a few highlights and charts.
Since COVID began, we've seen much hand-wringing about the "alarming" rise in ADHD diagnoses and stimulant prescriptions. Particularly among adults. Blame gets meted out equally to misdiagnoses, tele-health "pill mills", and ADHD being "trendy."
Trouble is, the hand-wringers are clueless.  They cannot fathom why COVID pandemic conditions could create extra challenges for people with unrecognized or poorly managed ADHD. They seem to think that easier access to stimulants has simply made things easier for "drug seekers."  That's a complicated topic for another day: Many "drug seekers" actually do have ADHD but are misusing legitimate medications.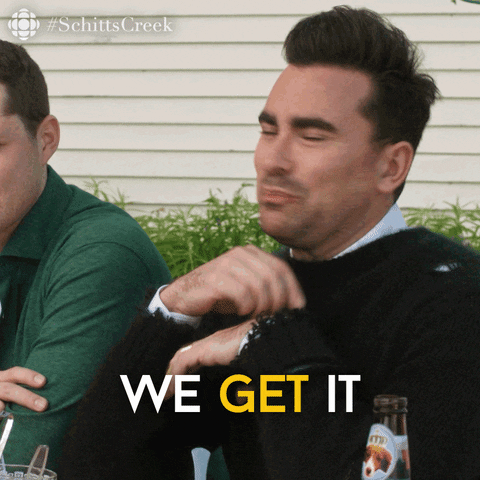 But We Get it, Don't We?
I needn't explain the reality to you, thank goodness. And, I doubt that the naysayers will ever see their way clear to understanding ADHD.  So, this post is to validate you and show that the entire world isn't "in denial" of ADHD's legitimacy—and the science.
Still, we must acknowledge: The "online clinics" had their problems. What else would we expect from hastily launched venture-capital funded gambits?  They surely weren't ADHD medical or clinical specialists. Rather, they were Silicon Valley "disruptors."
Yes, these virtual clinics over-prescribed Adderall. But what's new about that?  Traditional prescribers have been over-prescribing Adderall for years, not even considering other options! That's thanks to early aggressive marketing that took hold years ago—and won't let go. Adderall works well for many, but it is clearly NOT "the best stimulant for adults".
I believe that this "Adderall is best for adults" false belief—apparently held by the majority of prescribers in the U.S.—fuels this constant backlash against ADHD and the medications used to legitimately treat it.  Now we see only the latest iteration. (At the end of this post you'll find a link to my long-running most popular blog post, about the Adderall phenomenon.)
This is why I always emphasize self-education—so you can more confidently self-advocate with your prescriber.  Wait to find true expertise and you could be waiting until Doomsday.
Back to the data.
Two Key Factors in ADHD Diagnosis Rates
Even if these tele-clinics did it imperfectly, though, they served a desperate need  caused by two factors:
Tens of thousands of adults and parents of children with ADHD finally had to push past denial and procrastination about their challenges, made worse by COVID. Working at home. Managing children's needs. Activity restriction. Having to remember to wear a mask and wash hands. Managing anxiety. The whole range of issues.
The long-running lack of access anywhere else. Especially in the smaller towns and rural areas. Especially for those who didn't have thousands of dollars for an evaluation.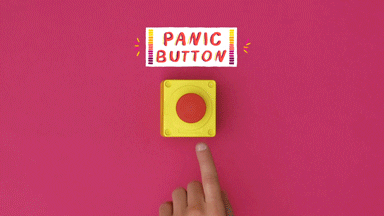 Charted Data — Rational and Clear
In the United Kingdom, we've heard of four-year waits to get an ADHD evaluation through the National Health System (NHS). It sounds unimaginable. But actually, it's not much worse than before COVID. Depending on where one lives.  That makes it all the more ludicrous when BBC Panorama did an "expose" of ADHD over-diagnosis. (Truly, it was a low point for journalism everywhere. I'll link to it below if you insist on reading it!)
When hysteria reigns on any topic, I look for hard data. That's why I'm sharing with you several data points and charts examining the situation for UK adults and children with ADHD.  It comes to us from the Royal Pharmaceutical Society, Britain's professional organization for pharmacists.


[advertising; not endorsement] [advertising; not endorsement]


We must acknowledge: The NHS has its problems—big ones when it comes to ADHD. But it has one clear advantage: a database tracking healthcare issues.
That data informs this  Special Report: Charting the Rise in ADHD Prescribing.
For starters, the number of identified patients prescribed stimulants and other medicines for ADHD has increased by 118% since 2015/2016.
Before the anti-science Henny Pennys push the panic button, it's important to acknowledge (as the article does): ADHD is still underdiagnosed and undertreated.
To  my mind, a 118% rise over that time of burgeoning ADHD awareness seems paltry. (Has anyone been studying the absolutely horrifying rates of ADHD being misdiagnosed as depression, anxiety, bipolar, etc.—and given medications that can exacerbate ADHD symptoms—for decades? Not that I've seen.)
ADHD Still "Significantly Underdiagnosed"
In fact, the article in  The Pharmaceutical Journal (one of three recently on ADHD, linked to on the page) opens this way:
Despite a rise in people receiving treatment for attention deficit hyperactivity disorder in England, particularly adults, data show the condition continues to be significantly underdiagnosed.
Moreover, it notes that COVID-19 lockdowns "enabled more people to recognise symptoms of ADHD in themselves." That means more diagnoses and prescriptions. No surprise there!
You can read the article and see the charts at the site. (You'll need to register for a free account, though, providing access to two articles monthly.)
Below, I'll provide some highlights.
UK ADHD Diagnosing Rates, Prescribing Patterns — Highlights
—The percentage of individuals estimated to have ADHD who are receiving medicines is low but increasing.   It's roughly doubled, from  5.1% in 2015-16 to 10.7% in 2022-23
—NHS cost for CNS stimulants and other ADHD medicines was £104m in 2022/2023.  ($133m in U.S. Dollars.)  That's an 80% increase since 2015-16.
Yet I'm thrilled to see that the article acknowledges this crucial and typically overlooked point:
However, the cost of treating ADHD should be considered in the context of the avoidable mental and physical health conditions that people with ADHD are vulnerable to, and the cost of these to health services, education, social care and the justice system.
—April 2022 marked the first time that more adults than children received ADHD medicines.
—Compared to their male counterparts, the number of women receiving ADHD medicines is increasing at a faster rate—but has not caught up.
—People living in so-called "deprived areas" are receiving  medications at a higher rate than those in least-deprived areas — 56,000 vs 44,500.
This discrepancy in part is due, according to the article, to the long-established trend of those who can afford it accessing private-pay—in order to avoid interminably long waits, even before COVID.
Yet, that gap is narrowing, according to the report, perhaps due to previously private-pay clients falling on harder economic times. That is, they've sought treatment through the NHS.
More Articles on ADHD at The Pharmaceutical Journal:
—Second ADHD medication shortage leaves patients in 'very difficult position', pharmacists warn
A medicine supply notification warned that atomoxetine/Strattera 40mg and 60mg capsules will be out of stock until September 2023
—Spotlight: the story behind the ADHD prescribing surge (Podcast)
In this episode of The PJ Pod, we investigate how increased prescribing for attention deficit hyperactivity disorder is affecting NHS services.
As always, I welcome your comments.
—Gina Pera